Meeting Off-Site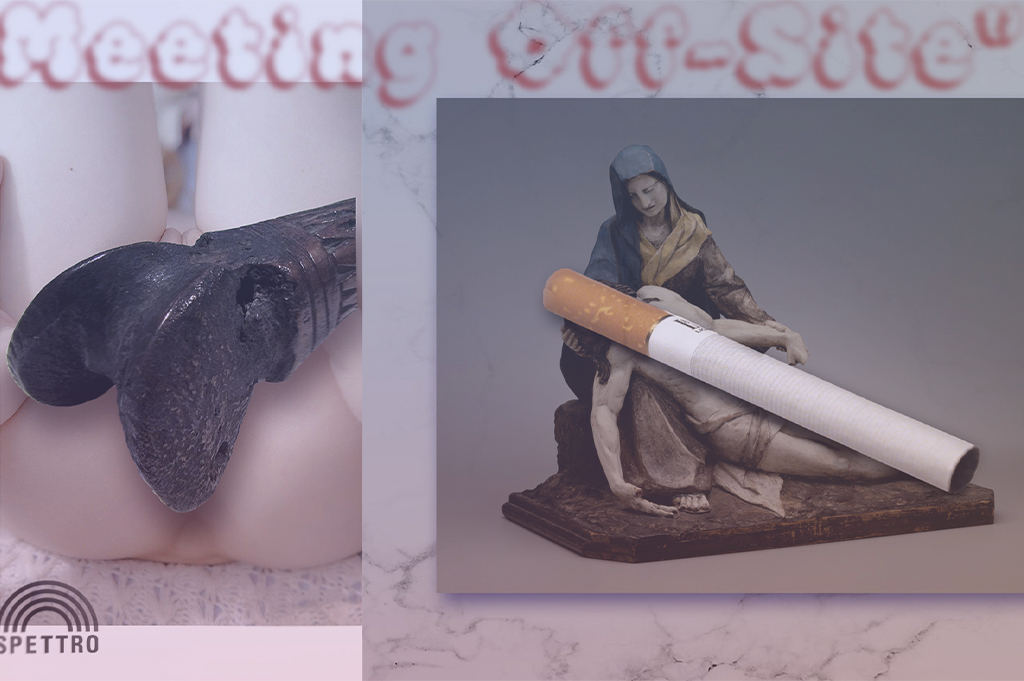 Meeting Off-Site presenta una selezione di lavori pubblicati su Spettro Records in licenza Creative Commons, oltre ad infatuazioni, fascinazioni e amori fugaci, incontri nati in rete e registrati sul campo, al di fuori di esso, all'interno e al contempo al di là del sito, non incontrandosi mai. Imperfetti, non finiti. Non suono nato off-site in una piccola galleria di Tokyo, ma suono nato dal sito stesso, che si è fatto rete, trama sodale.
Ogni episodio reca un nome importante per Spettro, come fu in Tweez degli Slint.

Meeting Off-Site presents a selection of works published for free on Spettro Records under the Creative Commons licence, but also of infatuations, fascinations, perturbations and fleeting loves, meetings born online and recorded on the field, but also outside of it, within and off site at the same time, never actually understanding each other. Imperfect, unfinished. Not a sound born off-site in some tiny Tokyo gallery, but sound from the site itself, turning into a network, a plot of equals.
Each episode is named after someone who's been an important part of Spettro's history, inspired by Slint's Tweez tracknames.
Rappresentante del nulla, utopia internettiana fallita in partenza. Iniziata nel 2010, Spettro è tuttora una delle netlabels più longeve della rete, pubblicando gratuitamente musica non convenzionale. Senza profitto, guagagno né pubblicità, priva di scena e di corpo, ambisce a un palcoscenico vuoto. Musica che nasce, e cresce, nella condivisione.
www.spettrorec.org
Citizen of nowhere, failed internet utopia.
Spettro Records was started in 2010. One of the longest standing netlabels of the post 2010s, Spettro releases unconventional music online for free.
No gain, no profit, no ads, no scene. No growth nor ambition. Just music meant to be shared.
www.spettrorec.org
Podcast