CIRCONDARIA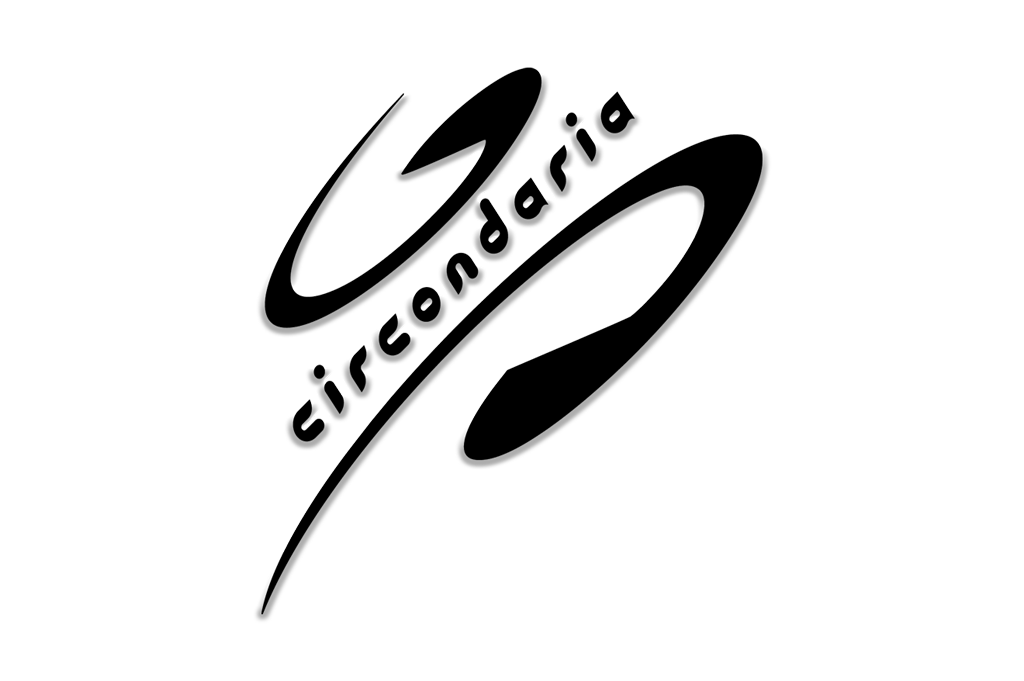 Circondaria è una playlist mensile a 390° suddivisa in tre stanze: Electronica, Hip-Hop & Post-Punk.
Il punto è che tutto ciò non è mai completamente vero.
A volerla dire con sintesi e schiettezza Circondaria è un punto di vista obliquo di una focale in costante approssimazione, una stereofonia di pensiero di due amici con alle spalle un possibile punto di ritorno del futurismo, tra urbanismo non-territoriale, distopie eleganti e il flusso infinito dei linguaggi.

Circondaria is a 390° monthly playlist parted in three rooms: Electronica, Hip-Hop & Post-Punk
The matter is that this is not fully true, ever.
Let's keep it simple and concise: Circondaria is an oblique point of view of a focal in continuos approximation, a thinking stereophony by two friends with a possible point of return of the futurism on their back, between non-territorial urbanism, elegant dystopias and the infinite flow of languages.
w/ Miki Deal & Ale Futura
Deal With A Feeling is a DJ, record collectors e record dealing project from Florence, Italy.
Music in the digital millennium is lacking because music is infinite. But infinite is not indistinct: not everything is digital. Feeling and sharing are not digital. The only future is analog.
FUTURA-909 is a visual archival account Instagram which focuses on the history of club and rave culture of 80's-90's and 00's around the world. FUTURA-909 wants to tell through the images the horizontality of the dancefloor and the elements that make up the party.
Podcast
19/09/2022
Circondaria 001 - Cirenaica
Share
Prima emissione/ricognizione di Circondaria, circa due ore di musiche a cura di Miki Deal e Ale di Futura con una piccola intervista a Millelemmi in occasione del suo ritorno e nuova uscita.
First emission/ricognition of Circondaria, almost two hours of music curated by Miki Deal and Ale from Futura, featuring a brief talk/interview with Millelemmi on the occasion of his return and new release.
Tracklist:
Muslimgauze - Moslem Satellite Channel - 1995
Acid Arab, Radia Menel - Staifia - 2019
Deena Abdelwahed - Fdhiha (Dawan Remix) - 2019
Sangre Nueva - Goteo - 2021
Vipra - Presenturo - 2017
RP Boo - All My Life - 2021
Colossius - Cas L.A. - 2012
Middle Income - It's Not True - 1993
Bassline ft Lorraine Chambers - You've Gone - 1989
Working Men's Club - Valleys - 2020
Antipop Consortium - Ghostlawns - 2002
DJ Quick - ...Dollaz + Sense - 1991
Chuky 73 - Khunsa - 2022
Eva Noxious - Plottin' - 2021
They Hate Change - Blatant Localism - 2022
Pufuleti, Zutera - Kojima - 2022
Millelemmi - Mr. Galaxy - 2022
Banana Spliff - Echi Laminati - 2009
Minimal Man - The Light - 1986
Can - Vitamin C - 1972
Sleaford Mods - Tweet Tweet Tweet - 2014
Cult Hero - I'm A Cult Hero - 1979
Bobby Joe Long's Friendship Party - Chi Ha Ucciso Laura Palmer? - 2022
Sweeping Promises - Hunger For A Way Out - 2020
Lithics - Beat Fall - 2020
Dance Disaster Movement - I Want Your Sass - 2003
Hamid El-Shaeri - Ayonha - 1983